WHO WE ARE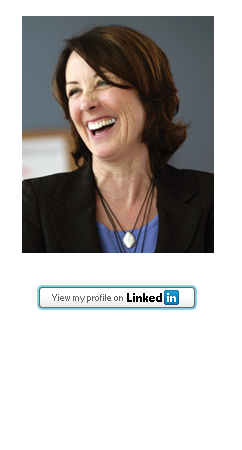 Theresa (Terri) Breining, CMP, CMM
Prior to the formation of Breining Group, Terri founded Concepts Worldwide, a meeting management firm headquartered in San Diego County for over 21 years. Concepts Worldwide was a recognized international leader in providing ROI measurement and full service strategic meeting management. Terri has been in the meeting planning industry since 1976, and has been responsible for producing thousands of meetings around the globe.
She has been recognized professionally many times over the years, including having her company, Concepts Worldwide, acknowledged as a "Best Company to Work for in San Diego". Within the meeting industry, Terri was given MPI's highest honor when they recognized her as their International Planner of the Year in 2000, and she has been included on lists of "Most Influential People in the Meeting Industry" by both Meeting News and Smart
Meetings Magazine multiple times.
Considered by many to be a thought leader, Terri is an activist working tirelessly for the continuous advancement of the level of professionalism in the meeting industry, and has served as adjunct faculty for meeting planning programs for universities throughout Southern California for over 20 years. She currently serves as a member of the Advisory Board for the School of Hospitality and Tourism Management at San Diego State University. She is a sought after speaker, presenting training and educational workshops for a variety of business entities.
A very active member of Meeting Professionals International (MPI), Terri has served at both the local and international level, including as MPI's Chairwoman of the Board in 2003–04. She served as member and subsequently as chairwoman of the APEX commission, an international body working to develop and implement standards for the meeting & event industry. Her other volunteer commitments included serving on the Board of Directors of the San Diego Convention & Visitor Bureau, as well as on the Advisory Boards for other convention bureaus, a resort, and an international exhibition producer.
She co-authored the influential book on measurement for the meetings industry, Measuring ROI in Meetings & Events. Additionally, Terri developed curriculum for several segments of the MPI Global Certificate for Meetings and Business Events (GCMBE), which is being presented at universities around the world.
As a reflection of her lifetime of contributions to the meeting industry, she was selected for induction into the Convention Industry Council Hall of Leaders, whose ceremony took place in January 2010.
In addition to Terri's experience, other experts are called in as appropriate to work on specific projects. Anyone who does any work with Breining Group LLC has the experience and expertise to get the job done right, and has the personal and enthusiastic endorsement of Terri.